Sport and PE
Bakewell Methodist Junior School (BMJS) attends all the Primary Cluster School Sports events and activities. The teaching and playing of sports promotes the children learning teamwork, respect and good manners as well as them gaining experience in new environments and making new friends.
Kwik Cricket
Our year 5 and year 6 cricketers travelled to a Kwik Cricket tournament at a sunny Stanton Cricket Ground on 7th June 2018. Three teams from Bakewell, totalling 28 children, took part with Bakewell A coming Runners up in the large school tournament. Each team played 3 matches with everyone having a turn at bowling, batting and fielding. At the end of the afternoon, all our pupils were delighted to be awarded the self belief award for their continued belief in themselves and each other. An enjoyable afternoon was had by all our fantastic cricketers.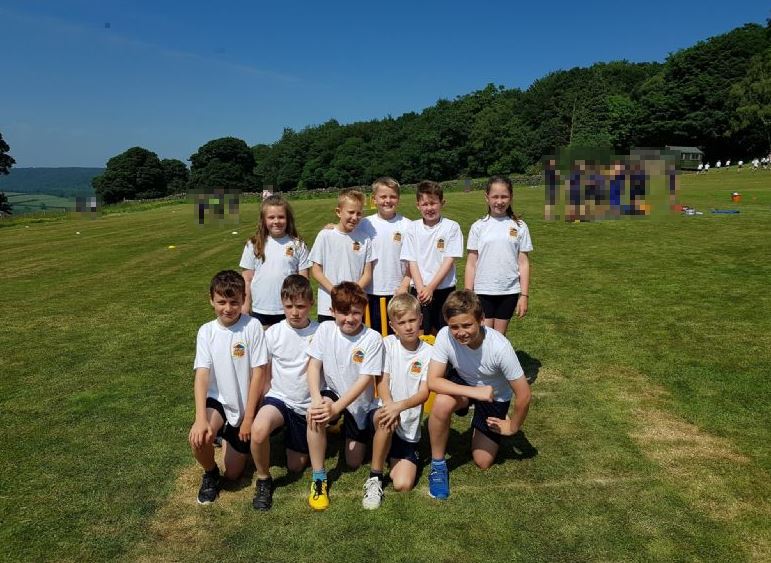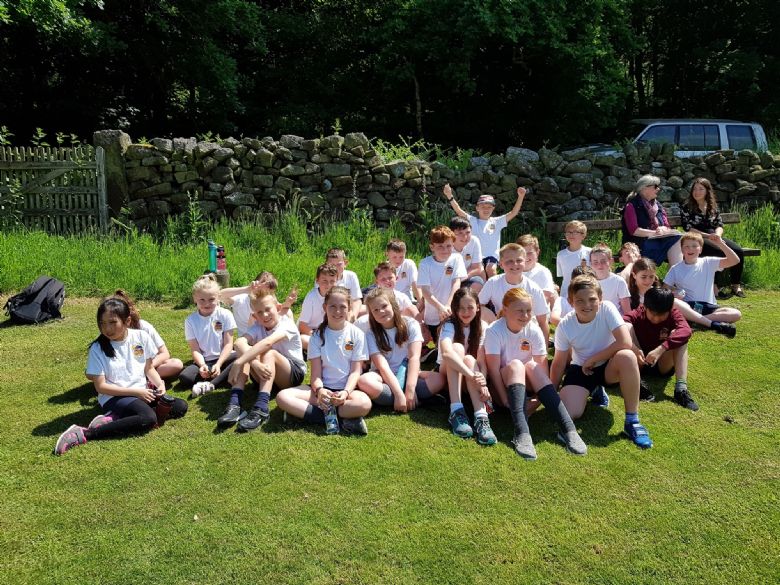 Bakewell Beach
OK, so there wasn't any sea or sand but our year 6s had a beach games treat on Thursday May 17th to finish off their SATS week. They played a variety of games all afternoon on a gorgeous sunny day including Frisbee, Boules, Boccia, Archery, Howler throwing and Hoopla. All had a great time and enjoyed the chance to relax after a busy week.
Kwik Cricket
On yet another sunny day, Monday 21st May, every child in school lined up for a intramural cricket tournament. Children from years 3, 4, 5 and 6 were split into 8 teams and played 3 matches each.
Children in all teams showed how much they've improved over the last few weeks by hitting the ball with timing into space, bowling accurately and fielding competently. The teams led by Bo Wei and Eofin made it to the final with Bo Wei's side emerging victorious.
A special thanks goes to Jamie, Felix, and especially Charlie and Angus who helped organise the event sacrificing playing and umpiring all afternoon instead - showing excellent patience and decision-making.
Summer Sports
BMJS hosted the Summer Sports primary cluster event on 3rd May 2018. The children split into groups to enjoy golf, rounders, cricket, bowls and tug of war.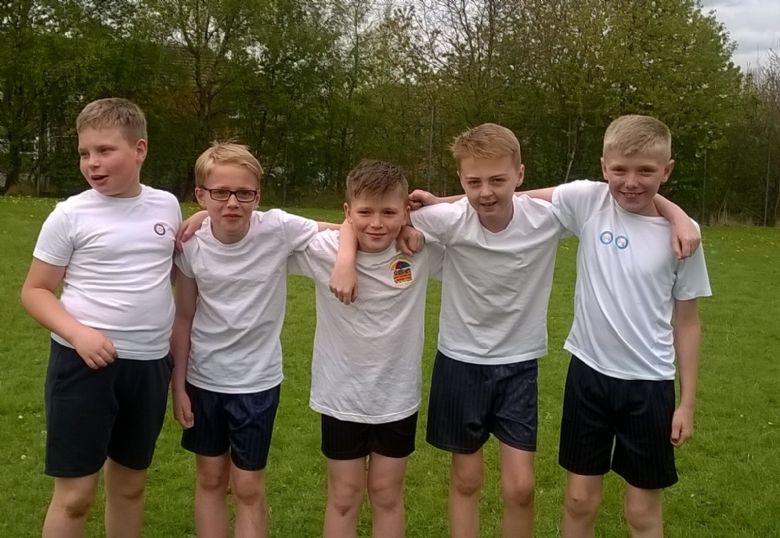 Thank you to Bradwell Bowls Club and Kings Camp for running the bowls and tug of war activities. A special mention to Liam Clarke for an 'extra effort' award from the Kings Camp leaders in the tug of war, well done Liam! A great sunny afternoon of sport was enjoyed by all the children.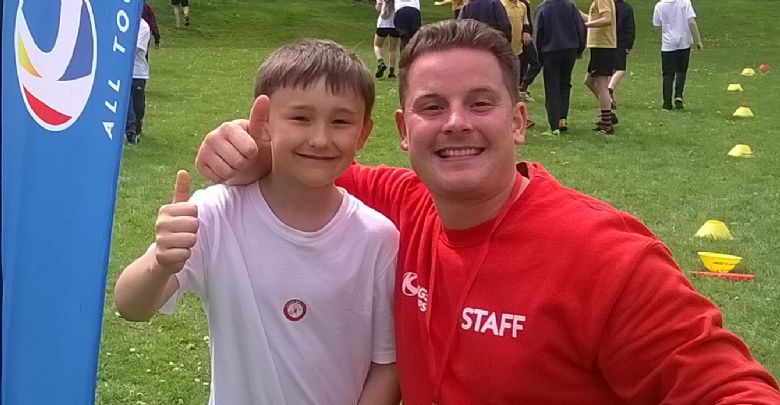 Lets Dance
All our year 3 children travelled to the Arc in Matlock to participate in the primary cluster Dance festival. The theme was Pirates and the children enjoyed dressing up in their pirate costumes and performing their pirate dance that they had learnt in their PE lessons. The children also enjoyed learning new dance skills in workshops run by specialist dance teachers. A great fun active afternoon.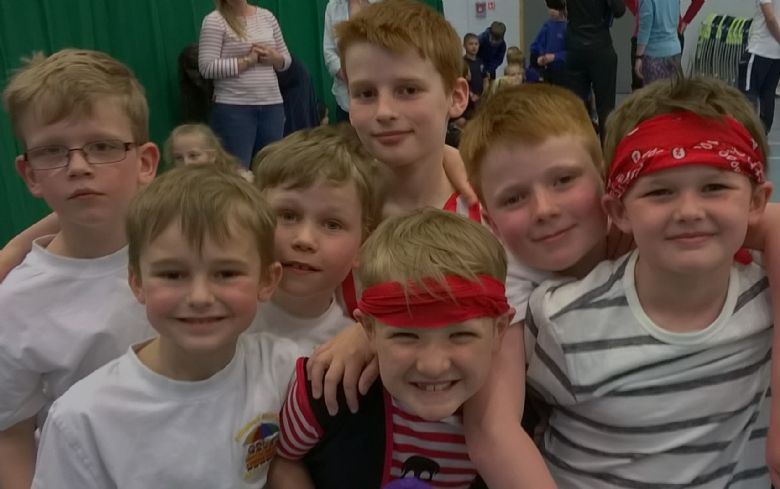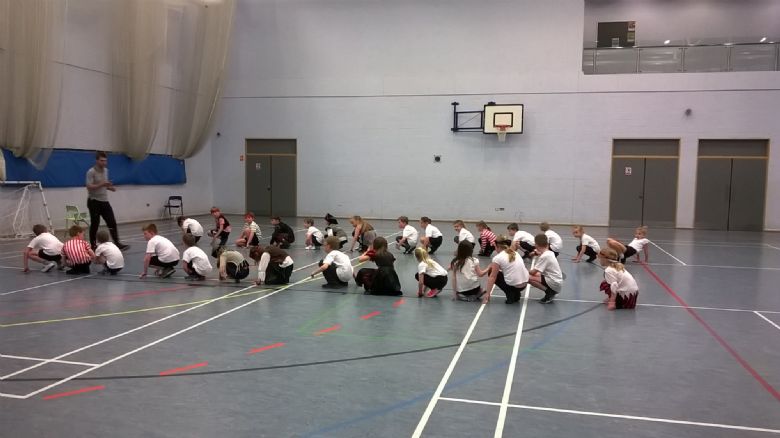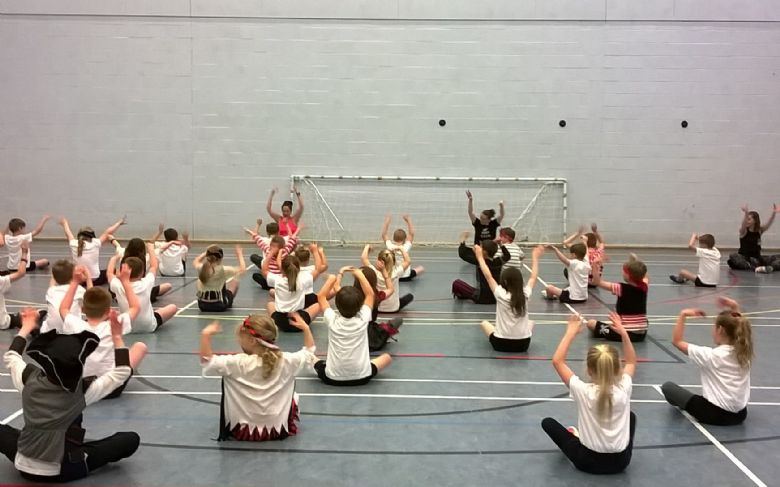 Mini Tennis Festival
On 19 April 2018, all of our Year 4 children and 12 Year 3 children travelled to Baslow Sports Ground to take part in the primary cluster festival of tennis. They played mini games as well as practising and developing their tennis skills on a glorious sunny afternoon.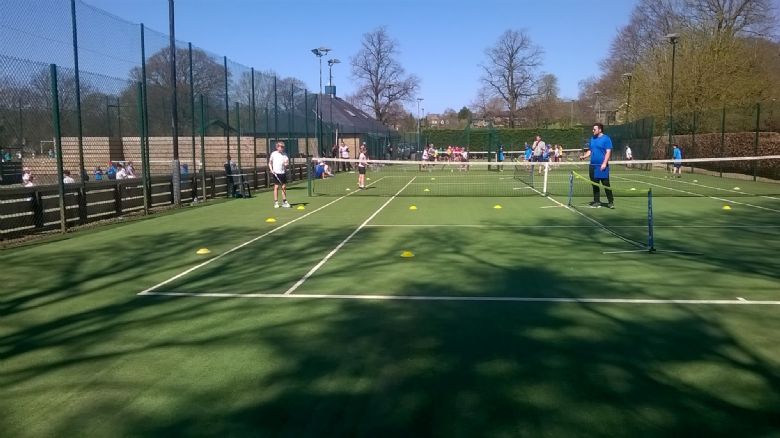 Bowls Afternoon
All our children spent the afternoon of 17 April 2018 learning how to play bowls with a member of Bradwell Bowls Club. They enjoyed learning the rules and developing their bowling accuracy and bowling speed. A great afternoon and experience for all our children.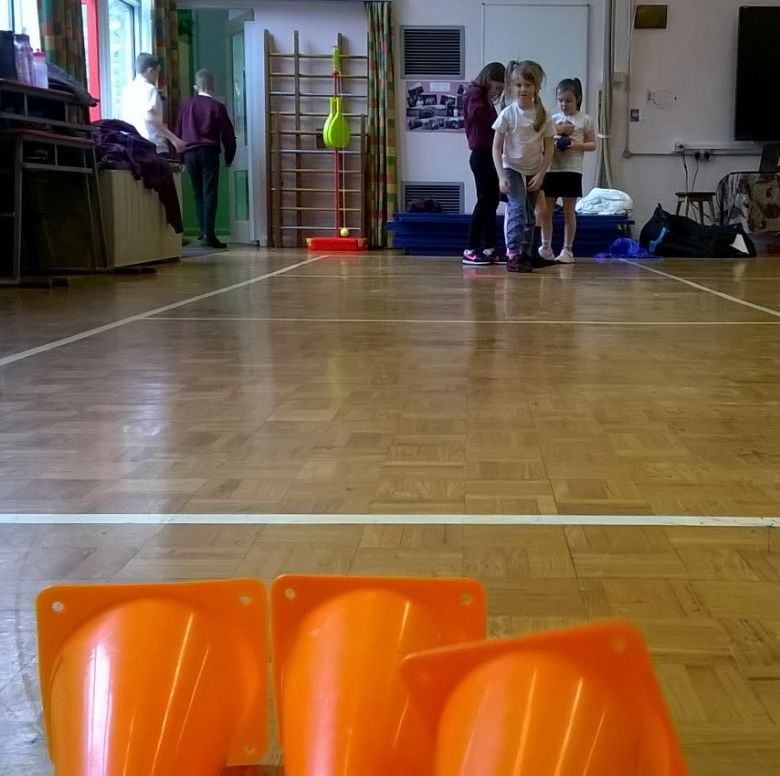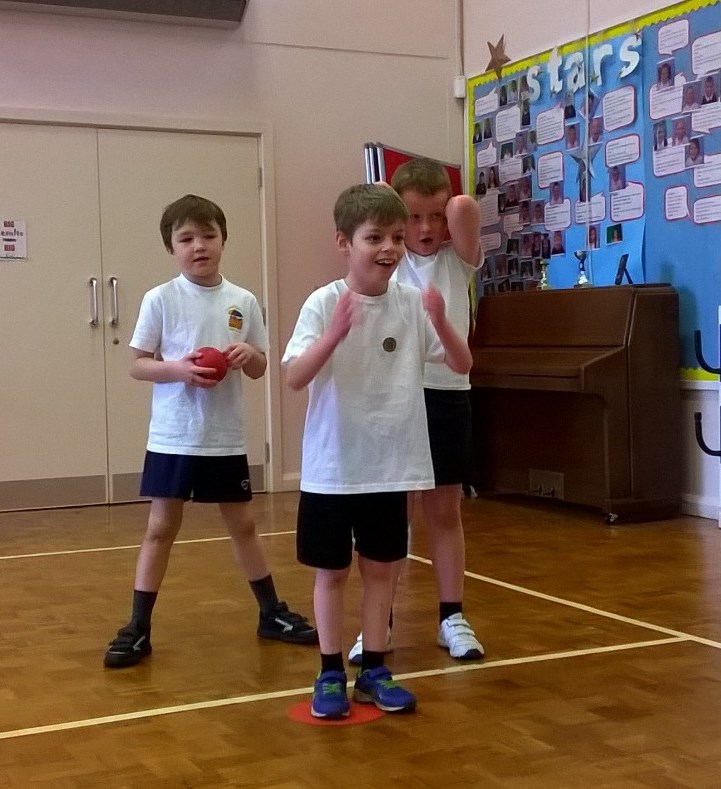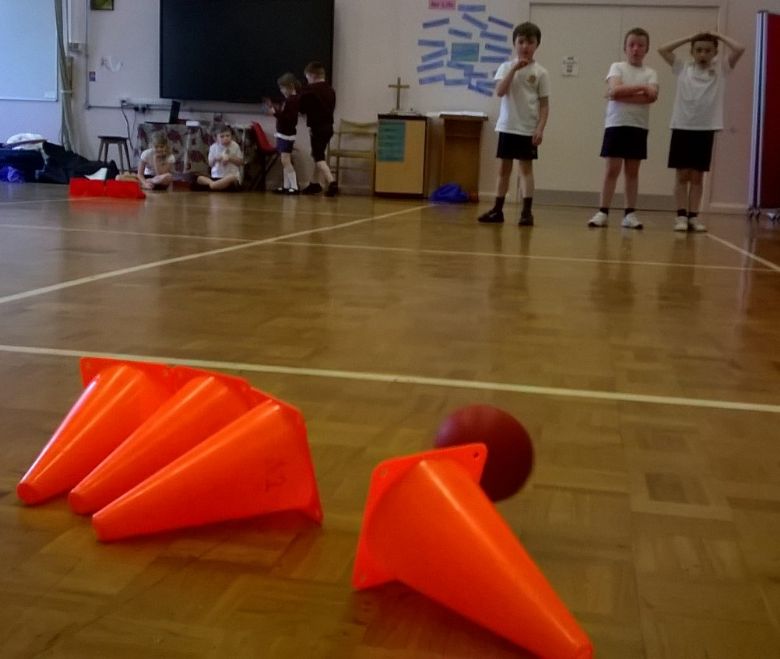 Football Tournament
Our two Year 5/6 teams played in the larger school tournament hosted by Longstone School, with one team progressing through to a further round of matches at Anthony Gell School in Wirksworth.
It was great to see our children using positive sportsmanship and fair play within the team and with the opposition.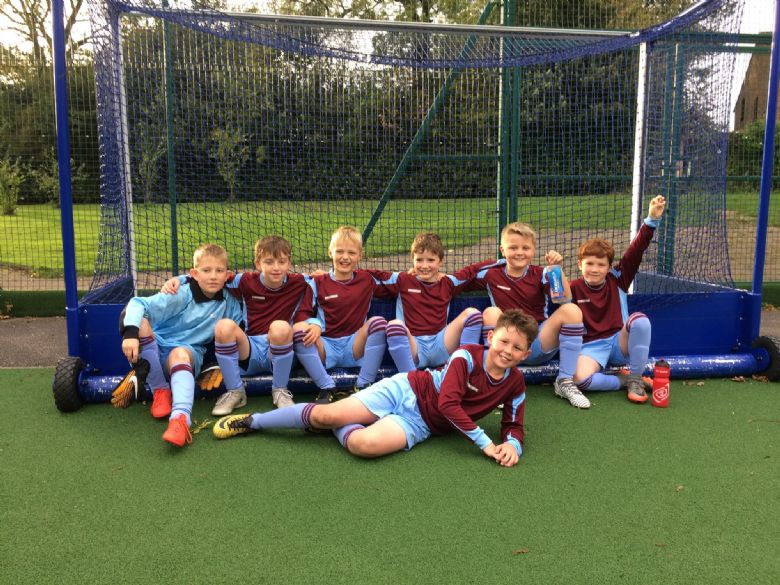 High Fives All Round
After one cancellation because of the 'Beast from the East' a record four teams from year 5 and 6 entered the cluster High 5 Netball tournament at Longstone on 15 March 2018. All teams enjoyed competing against Baslow and Longstone, with the A and B teams both falling to strong Longstone sides in the semi-finals, and the C team losing a shootout in the final stages of their tournament. A special mention has to go to Jamie Dutch for his energy and determination.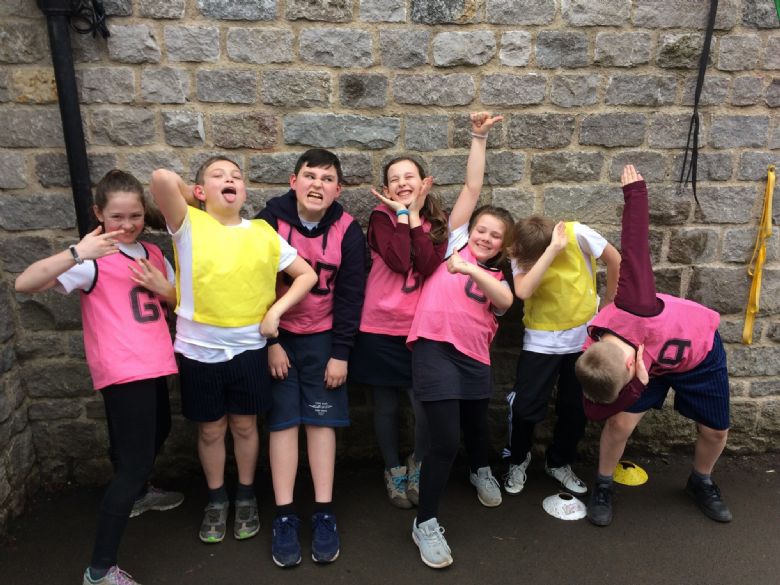 A Grand Afternoon
Every child in school showed inspiring enthusiasm for a sponsored run for Sheffield Children's Hospital on 13 March 2018. Mr Pearson couldn't believe the energy that all the children showed as they ran round our 500m track for around an hour, no doubt encouraged by a super effort from Mrs McGoverne. It was great to see many children running in small groups and helping each other, while some children really challenged themselves and completed 20 laps, an impressive distance of 10,000m.
Astoundingly over £1,000 was raised.
Leading the Way
Our School Sports Organiser Crew have now been trained in the art of Play-Leading and are taking turns to run sports sessions on Monday and Tuesday lunch-times. The groups are running excellent Dodgeball, Football, Athletics and Multi-Sports sessions and showing maturity and organisational skills.
Happy Days at the Hockey
On 8 February 2018 three teams from year 5 and 6 entered the cluster Hockey Tournament at Bishop Pursglove School and weeks of practice tournaments in PE paid off as all three teams put in spirited performances.
One team battled through to the final, winning most of their matches comprehensively, and lost out by one goal to Bishop Pursglove in a closely fought encounter, taking second overall in the tournament.
Another highlight was a goal from Eofin Keeling in the group stages. Eofin later recalled the moment happily saying that "it was absolutely brilliant to score, I had a great afternoon."
Dodgeball
BMJS hosted the Dodgeball tournament and festival for Year 3/4. There were great skills on show across all teams and the children enjoyed all the matches particularly against their friends in Bakewell vs Bakewell!
Tag Rugby
Year 5/6 entered 2 teams into the larger school tag rugby tournament with one team finishing runners up. There were some magnificent passing and evasion skills on show from both our teams.
Cross Country
Youlgrave School hosted the cross country cluster event for all years 3 - 6. All our children took part and it was a great afternoon of both fun and brilliant performances.
Further information
Further information on our Sports Premium is available at Sports Premium.
More photos of our events are available in our Photo Gallery.