Friends
Parents, Teachers and Friends Association (PTFA)
The PTFA is the Friends Association here at Bakewell Methodist Junior School (BMJS).
The PTFA includes parents, teachers, grandparents and members of the Methodist Church and wider community.
We organise regular events to raise funds to support and enhance the school experience of our children.
Everyone is always welcome to come along to our meetings and get involved as much or as little as they can. We would love for you to be involved.
For further information please contact ptfa@bakewell-jun.derbyshire.sch.uk.
Recent Events
The Great BMJS Valentine's Bake Off
With guest judging appearances from "Mary Berry" and "Paul Hollywood", the Great BMJS Valentine's Bake Off took place on Valentine's Day. With a huge number of entries from the children, parents, grandparents as well as brothers and sisters, there was a fantastic display of cupcakes, cakes and show stoppers. A fun afternoon was had by all, raising a magnificent £253.53.
Thank you to all those involved.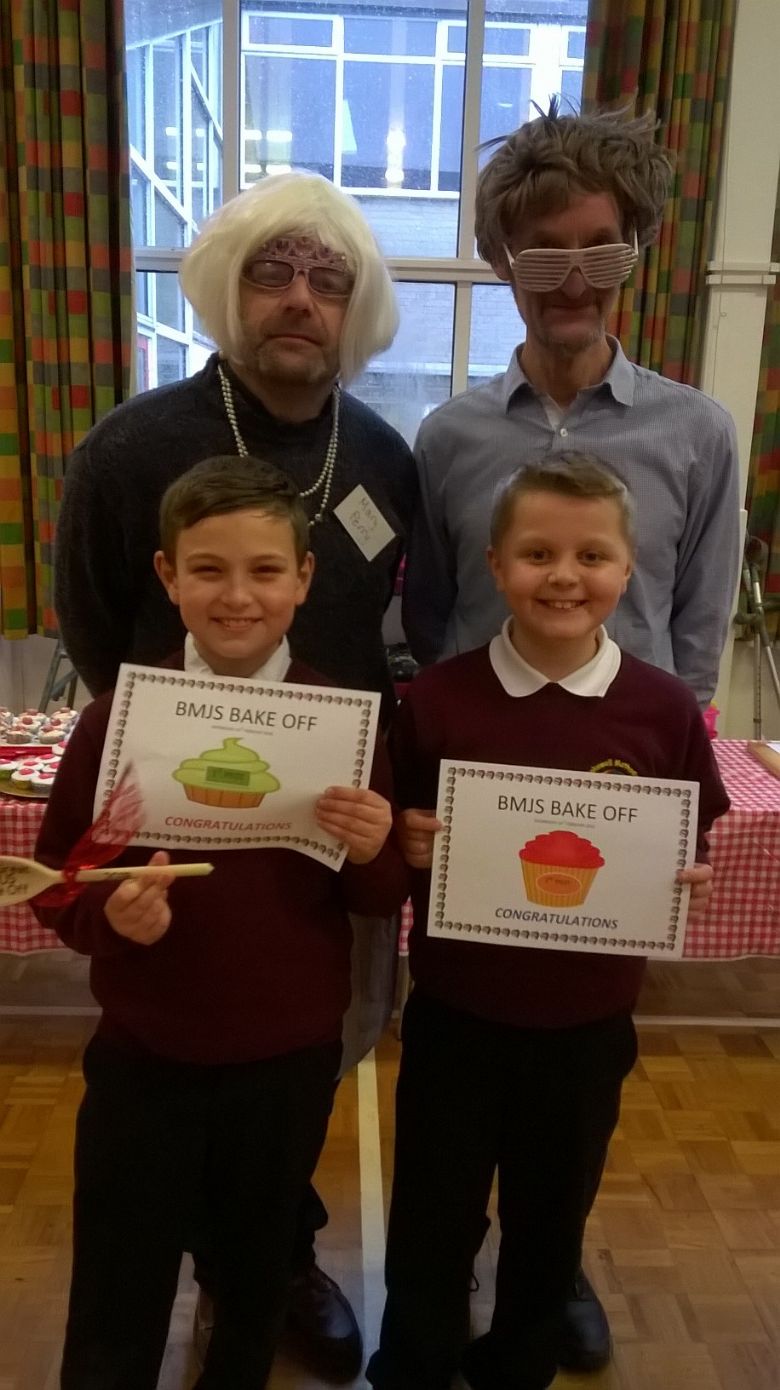 Easy Fundraising
Don't forget the PTFA when you are shopping online!
With over 3,200 retailers involved in Easy Fundraising it is a really easy way of raising money for the school. Each retailer donates a percentage of the amount you spend to the PTFA to say thank you for shopping with them.
Go to www.easyfundraising.org.uk and sign up for free.